JourneyPure at the River has successfully helped thousands of patients get sober and stay sober. Backed by a 95% satisfaction rating and an 84% success rate, our programs are second to none. Hear from some of our wonderful alumni below.
Jared came to JourneyPure in 2016 to avoid prison. He had been to other treatment centers before but was able to actually stay sober after successfully completing treatment here years ago.
"I didn't want to be that angry person anymore. Everything I do now is to try to get people to smile, laugh or feel loved…I do for others what this place has done for me."
Sober Since: September 27, 2016
Amber came to JourneyPure motivated by seeing herself both in her 9-year-old daughter and her dying, addict mother. She overcame shame, guilt and anger to finally find peace.
"JourneyPure shows you so many things that you can put into your life to offset this awful disease…It feels very tailored to you. You feel heard. You feel important."
Sober Since: June 25, 2017
Are You Or A Loved One Struggling?
Don't just take our word for it, with 4.3/5 stars, see what our alumni have to say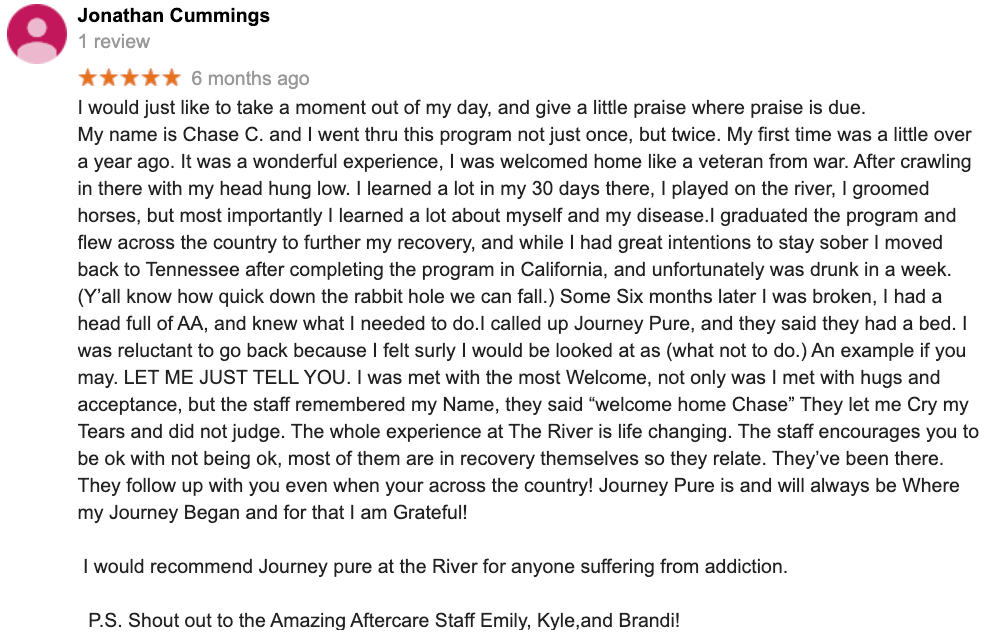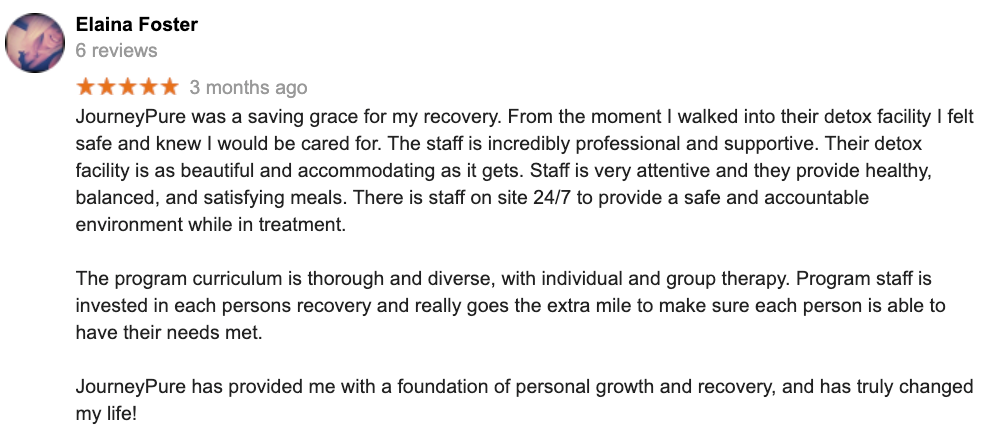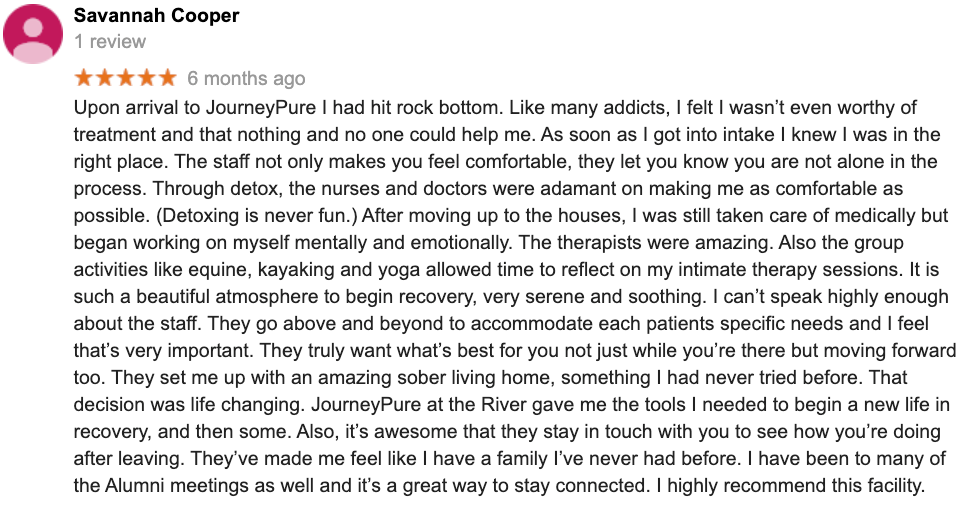 Read all 94 Google Reviews here