Outpatient Drug Rehab in Nashville

Addiction is not a one-size-fits-all type of disease. While all substance abusers can relate to specific symptoms, emotions, and experiences, everyone is unique in their use. As a result, it is important for individuals to have more than one option for professional addiction treatment when they decide to reach out for help.
One of those forms of addiction treatment is our outpatient drug rehab in Nashville, TN. Through our program, those whose needs can be met best can start to put their addiction in the past and begin focusing on ways to improve their newly developed sober future.
Who is A Good Fit for IOP?
Not everyone who struggles with a substance use disorder is going to require the same level of care as one another. For example, residential treatment might be an appropriate option for treatment for someone who has been dealing with a substance use disorder for many years and who has been unable to stop using despite repeated attempts. Outpatient treatment might be helpful for someone who is fairly new in his or her substance use disorder and needs a small amount of professional intervention in order to stop using. However, there are many individuals who fall in between needing residential or outpatient treatment, and those individuals are often best suited for our outpatient drug rehab program in Nashville.
Those who can benefit most from our iop are those who do not require detox services and/or those who are not experiencing withdrawal symptoms when not using. Intensive outpatient treatment, while a moderate form of addiction treatment, does not provide detox services, making it imperative for those who go, to be physically stable enough to partake in the program. However, for those experiencing post-acute withdrawal symptoms or are having intense drug cravings, we offer medication-assisted treatment using Suboxone to help with these issues. 
Our outpatient program is also highly effective for those who are absolutely unable to take the time away from their job, family, and/or other commitments to participate in a residential treatment program. This specific form of addiction treatment still requires clients to spend many hours each day at the facility, however, offers much more flexible scheduling.
Additionally, our outpatient clinic is a viable option for those who have completed residential treatment but who still have further treatment needs. Our iop serves as a step-down to those who are done with residential treatment and ready to transition into another type of care.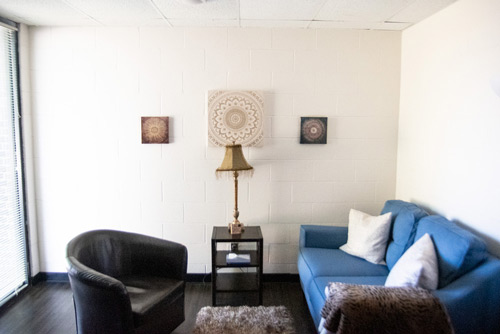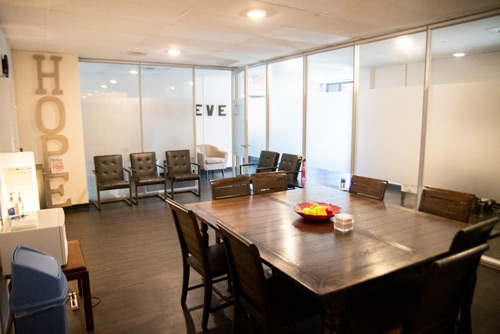 Therapies We Utilize
When enrolled in our Nashville outpatient drug rehab, clients will be afforded the opportunity to participate in a number of different therapies. Specific to this program, clients will receive individual, group, and holistic therapies, amongst others that are deemed necessary for their continued development in recovery.
Individual Therapy
Sessions are held between the client and his or her therapist and give the two the opportunity to continue to uncover and address the personal issues that have developed in response to or caused the substance use disorder. It is common for clients to receive additional therapies while in individual therapy, such as cognitive behavioral therapy to further treat depression or anxiety. The therapist in charge of the sessions will work with the client to decide what other treatments can help him or her.
Group Therapy
Sessions are much like individual therapy sessions, however, they are conducted in a public forum and the issues that are discussed are commonly-shared ones. The greatest benefit of group therapy sessions is that clients can bond with one another all while sharing insight, watching one another grow, and continuing to challenge each other to do better. Group therapy sessions are very popular in an intensive outpatient program and are often the most common types of sessions clients partake in.
Holistic Therapy
It is undeniably beneficial to all clients. Through holistic therapy, clients can start to address their spiritual needs in ways that help them feel alive again. This includes experiential therapy and arts-related workshops.
Again, based on the needs of each client, other therapies may be added to his or her treatment plan.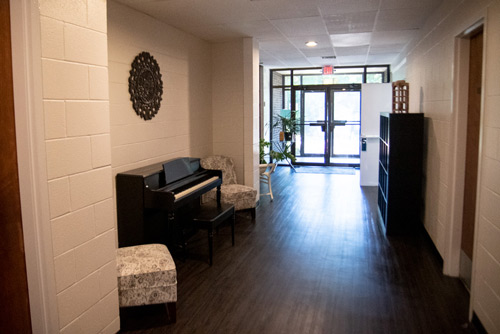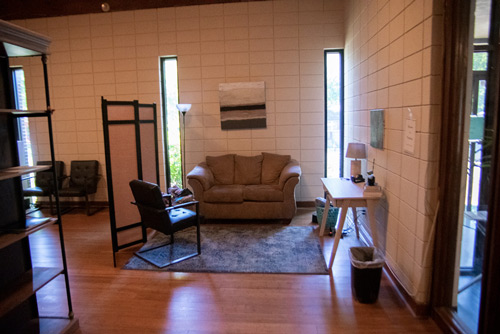 Benefits of our Outpatient Drug Treatment

One of the most obvious benefits of our outpatient rehab program is that clients do not have to live on campus in order to be a part of the program. While residential treatment is an excellent source for treatment, it is not the best fit for everyone. Those who enroll in an iop are afforded the opportunity to spend time at the facility for therapeutic purposes but then return home to a support system like family, friends, and/or loved ones.
A major benefit offered through our outpatient rehab is that clients can develop a strong sense of support from others. It is very difficult to get sober and stay in recovery without the support of other people, which is why being able to participate in this type of program is so important. Clients can reach out to each other when in need, celebrate victories together, and continue to move along in the recovery process side-by-side.
Above all else, this specific type of addiction treatment has been proven effective to help clients stop abusing drugs and/or alcohol and develop long-lasting recovery. This is the greatest benefit of our outpatient program in Nashville as the client's physical and mental health is no longer being threatened by active addiction. Instead, his or her new skills can make it so the consequences of abusing drugs and/or alcohol never threaten them again.
Do You Need Help?
If you are addicted to drugs and/or alcohol, do not isolate yourself. By reaching out for help, you can stop your use and the pain that you are dealing with. There is no need to keep using, especially when you can develop the tools you need to live a life that is happy, healthy, and free of addiction.
Do not wait. Reach out to our Nashville outpatient drug rehab clinic right now.