Introduction
Each and every day, all JourneyPure facilities aim to be the leaders in quality addiction and mental health treatment by offering cutting-edge and evidence-based treatments for those caught in the throes of the United States' drug epidemic. We treat all clients individually and with the utmost care, dignity, and respect. At JourneyPure, we believe that everyone who reaches out for help deserves the opportunity to change their lives for the better. It is our goal to continuously encourage and support each client as he or she makes leaps and bounds in recovery. We do this by fostering meaningful connections with clients and providing comprehensive, professional care that meets each client's mental, emotional, physical, and spiritual needs.
Our expert clinical staff is what sets us apart from the rest. Each one of our therapists is highly skilled in providing professional treatment and are dedicated to their clients' wellbeing, making them some of the best mental health providers in the field. They focus on implementing healthy coping skills into all clients' treatment plans that are firmly rooted in JourneyPure's three pillars of health: sleep, nutrition, and exercise. It is our shared belief that the three pillars of health must be included in clients' everyday schedules so that they can begin to make the lifestyle changes needed to support their continued recovery.
At JourneyPure, we know how difficult it can be to admit the need for help. We understand that by the time someone asks for help, he or she can be at rock bottom. When someone picks up the phone and reaches out to us, we recognize that their actions are indicative of their desire to make that very first step in their recovery. For this reason, we ensure that our admissions process is as flawless and streamlined as possible for all clients and their families so that treatment can begin right away.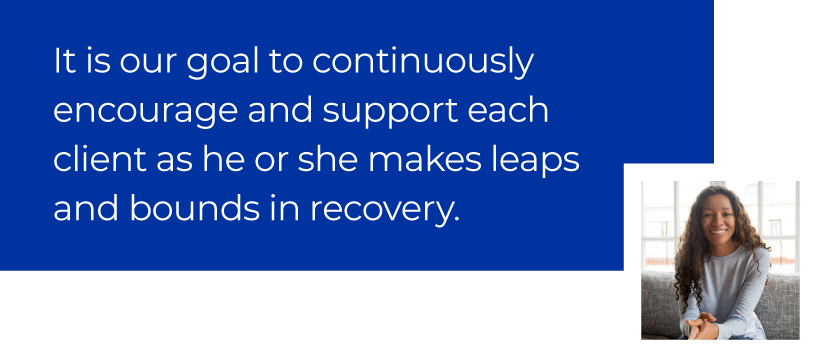 After asking you some basic questions and reviewing your history and current needs, one of our admissions team members will share with you what to expect during your treatment at JourneyPure. We will ensure that you are comfortable with each step of the process and that you will be receiving the treatment that you need to make positive, transformative changes in your life. We also understand that you may have several questions regarding treatment, specifically regarding insurance benefits and costs. We want you to be as informed as possible, which is why we are more than willing to take and answer every single one of your questions until you feel 100% comfortable with the entire process.
All members of the JourneyPure team are dedicated to your continued success as you make your way into recovery. We know that there is no straight line to recovery, which is why we remain by your side to help guide you towards your reaching your treatment goals. Once you are enrolled in a JourneyPure, you become more than just a client – you become family, and we treat you as such.
Index
Therapists

P Liza, LPC-MHSP
Tom Scales, MD
LanJericha Finch, LPC-MHS, NCC
Sharon Watson, LCSW

Therapies

Foundational Therapies
Behavioral Therapies
Trauma Therapies
Experiential Therapies
Holistic Therapies
Medical-Based Therapies
Therapists
P Liza, LPC-MHSP
P Liza is a licensed professional counselor who is currently working at JourneyPure Nashville's Paragon Mills location. She specializes in treating grief, substance use disorders, and relationship issues. P Liza also focuses on treating several additional issues, including anxiety, behavioral problems, codependency, dual diagnosis, family conflict, suicidal ideations, trauma, PTSD, and women's issues. Her client focus is dedicated to adults and elderly individuals, and she offers treatment for this population in both individual therapy and group therapy settings.
P Liza is experienced and skilled in providing dozens of various therapies, including acceptance and commitment therapy (ACT), cognitive behavioral therapy (CBT), experiential therapy, Gestalt therapy, motivational interviewing (MI), rational emotive behavior therapy (REBT), and reality therapy. She operates with a strengths-based approach to all clients, working with them to build upon those strengths as they make their way on the path towards recovery.
According to P Liza, she is a "down-to-earth and genuine therapist," who truly enjoys treating couples and families. She strives to create a safe space where her clients can feel empowered to change.
Tom Scales, MD
Dr. Tom Scales has been in practice for nearly 20 years. In 2004, he founded White Stone Recovery Center, an outpatient clinic in Nashville that focused on the treatment of eating disorders such as bulimia, anorexia, and binge-eating disorder. At White Stone Recovery Center, Dr. Scales and his team offered gender-specific programming that allowed for a safe, secure, and welcoming environment for clients. After being in business for 13 years, JourneyPure acquired White Stone and Dr. Scales has since been consulting and directly treating eating disorder clients at all of our locations.
Dr. Scales received his Bachelor of Arts degree at Wheaton College in Illinois, followed by earning his medical degree at the University of Tennessee Memphis. He completed his residency in Chicago at Rush Presbyterian St. Luke's Medical Center. Dr. Scales is board-certified in internal medicine, psychiatry, and neurology. He also has certification in treating opioid dependence, including the ability to prescribe Suboxone.
Treating eating disorders is Dr. Scales specialty, however, he is also passionate about treating other mental health conditions and diseases, including anxiety, depression, dissociative disorders, and substance use disorders. He believes that eating disorders "represent an area in medicine and psychology where there is so much comorbidity." With his education and certifications, Dr. Scales is viewed as a "guiding light" in the treatment of eating disorders, as well as the comorbid conditions that can occur alongside an eating disorder. Dr. Scales has a personal philosophy of providing a nurturing environment for clients so that they can better address the underlying scars that continue to fuel their self-harming behaviors.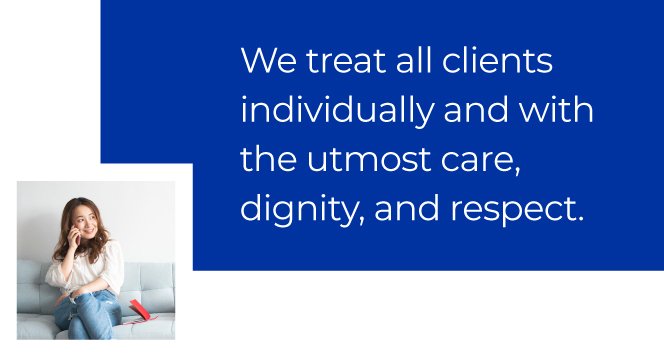 LanJericha Finch, LPC-MHS, NCC
LanJericha Finch is the Clinical Director of JourneyPure Park Avenue in Nashville, TN and has six years of experience in practice. She is a graduate of Middle Tennessee State University and licensed by the state of Tennessee. LanJericha specializes in substance abuse, trauma and PTSD, and relationship issues and treats adolescents, adults, and elderly individuals. She utilizes a variety of different evidence-based therapies in her practice, including integrated intervention, person-centered therapy, strength-based therapy, and trauma-focused therapy. She conducts both individual therapy sessions and group therapy sessions at JourneyPure Park Avenue.
LanJericha operates under the same beliefs as JourneyPure, as she feels the experiences each person has in his or her life can bring great joy and adventure, but also tribulation and despondency. She utilizes a strength-based perspective with each one of her clients to help promote true mental, emotional, and spiritual healing and growth. Specifically, she offers dialectical behavioral therapy (DBT), cognitive behavior therapy (CBT), and experiential therapy with the goal of helping those in recovery establish effective coping skills and tools that will allow them to overcome current and future challenges and setbacks in their lives. LanJericha believes that to find meaning in one's life is to find freedom.
LanJericha conducts her work from our facility on Sawyer Brown Road in Nashville. Rates per session with LanJericha usually range between $130 to $170. She can be reached at 615-203-8056 and can provide a free consultation today.
Sharon Watson, LCSW
Sharon Watson is a licensed professional counselor who currently works at JourneyPure Franklin. She has been in practice for more than two decades and is passionate about helping those in need get involved in the creative change that will guide them away from substance abuse and trauma and towards healing. She specializes in substance abuse, addiction, trauma, and PTSD, as well as issues including, however not limited to, alcohol abuse, impulse control disorders, mood disorders, dual diagnosis, and obsessive-compulsive disorder. Sharon provides over 25 different therapeutic treatments to her clients, including acceptance and commitment therapy (ACT), experiential therapy, mindfulness-based therapy, somatic experiencing therapy, and cognitive behavioral therapy (CBT). She also utilizes non-traditional therapies such as Jungian therapy and movement therapy.
Sharon places exceptional, constant focus on creating an environment for her clients that is trauma-informed, allowing them the freedom to be comfortable enough to be vulnerable, which is when the true healing occurs. She is sensitive to the many different values, beliefs, and lifestyles that her clients may have, allowing them to feel safe with her so that make meaningful connections can be made.
Exercising her own personal beliefs and the beliefs of JourneyPure, Sharon helps all clients heal their mental, emotional, physical, relational, and spiritual wellbeing. To get in touch with Sharon, contact her at 615-905-1439 today.
Therapies
As noted in all of our therapists' bios, there are a wide variety of therapies that are provided throughout our several different JourneyPure locations. Each therapist, including those above, is skilled in a number of these therapies, allowing for all clients to receive the psychological and emotional care they need to stop abusing drugs or alcohol or to learn how to manage symptoms associated with a mental illness or behavioral problem.
We know that when clients begin their treatment at JourneyPure, many of them may be unfamiliar with the very therapies that can help them heal, which is why we are pleased to provide information regarding these treatments.

Foundational Therapies
Individual therapy
A therapist works directly with a client to address the issues most closely related to the client, such as the underlying issues related to the substance use disorder and/or mental illness. Here, coping skills and relapse prevention skills can be developed and sharpened.
Group therapy
All clients in the program come together with one or more therapists to discuss, share, and actively engage in exercises that help identify and resolve commonly shared experiences, concerns, and problems.
Family Therapy
Families are usually deeply impacted by a loved one's condition, which is why family therapy at JourneyPure is one of the most important therapies. The client and his or her family will participate in therapy sessions with a therapist (likely his or her individual therapist) to discuss these impacts and develop ways to improve the overall functioning of the family unit.
12-Step programming
All JourneyPure facilities are rooted in the 12-Steps and related programming, such as meetings (both privately held and those held by the community). All clients are encouraged to admit that they are powerless over their addiction or mental illness, but are taught through these steps to regain control over their lives.
Behavioral Therapies
Cognitive behavioral therapy (CBT)
CBT is based on the principles that psychological problems are based on unhealthy ways of thinking and on learned patterns of negative behavior. This therapy focuses on helping show clients how to adapt better coping skills to relieve symptoms of their condition so that life can become more manageable.
Dialectical behavior therapy (DBT)
DBT works to help clients remove themselves from unfavorable positions through assessment of detrimental behaviors and the implementation of productive ones. Therapists utilize four core principles, including mindfulness, interpersonal effectiveness, distress tolerance, and emotion regulation, when conducted DBT sessions.
Rational emotive behavior therapy (REBT)
Therapists utilize REBT as an action-orientated approach to helping clients who struggle with making decisions and who are constantly focused on what they "should" be doing. Clients are encouraged to develop skills that help them combat illogical beliefs and unproductive behavioral patterns to stop the continuation of psychological upset.
Motivational Interviewing (MI)
MI is best suited for a client who is grappling to find the motivation to change. A therapist will meet with the client to help him or her develop the internal motivation needed to accomplish his or her recovery goals. This is a very short-term therapy, as it usually only lasts about four sessions.
Experiential Therapies
Adventure therapy
At JourneyPure our adventure therapy includes ropes courses, fly fishing, and kayaking. Therapists lead "excursions" that include these activities, which allow clients to mature, build self-esteem, and develop a stronger sense of resiliency.
Art therapy
Painting, drawing, and molding clay are some examples of art therapy. Therapists utilize the hands-on experience of creating art to help clients communicate their feelings and express emotions that are otherwise too difficult to express. The therapist works with the client to help draw out meaningful therapeutic conversations based on the art that the client produces.
Music therapy
By songwriting, playing an instrument, singing, or listening to music, clients can promote their own self-expression and develop self-awareness, as well as boost their self-esteem. Additionally, music therapy can help promote relaxation.
Recreation therapy
Another type of experiential therapy that focuses on getting clients active is recreation therapy, which includes, but is not limited to, playing sports or dancing. Participating in recreation can help to improve a client's mood, social skills, independence, and physical health, as well as help to promote an overall sense of wellbeing.
Holistic Therapies
Yoga
Through movement, yoga can help clients get active in their treatment. This ancient practice promotes stress relief, self-reflection, mindfulness, spiritual connectedness, and emotional healing. Therapists may recommend yoga as a supplement to a client's treatment plan so he or she can reap these benefits and continue to improve upon their recovery.
Hypnosis
Hypnosis is often used to help clients access painful emotions or thoughts as well as to improve upon his or her behaviors. When hypnotized, the client will be in a dissociative state where they are awake but relaxed, and a hypnotherapist (or a therapist who is trained in hypnosis) can implement the idea of new behaviors, address problematic behavior, and encourage the client to discuss those more painful memories that keep them from making a full recovery.
Acupuncture
Acupuncture is designed to stimulate specific parts of the body through the use of needles. While it is highly beneficial in treating physical pain, it can also help to alleviate stress, which can help clients focus on their recovery without distraction.
Medical-Based Therapies
Neurofeedback
This specific form of therapy most often involves placing electrodes on the head so that a client's brain activity can be measured in real-time. This allows clients to better understand what occurs in their brains when they are triggered to use again or are met with a stressful situation, for example. Therapists can help the client decipher how brain activity relates to things such as impulse control and emotional reactions, allowing for the client to learn how to better manage their behaviors.
Transcranial magnetic stimulation (TMS)
Using an electromagnetic coil that is placed on the forehead, transcranial magnetic stimulation is used to help treat those clients with mood disorders like depression. The electromagnetic wave that is sent through the coil and into the brain can help stimulate nerve cells in areas of the brain that are not functioning normally because of depression or another mood disorder. A therapist may suggest this type of therapy if a client is not responding to common treatments such as medication and therapy.
If you or someone you love is struggling with a substance use disorder, a mental illness, or a combination of both, reach out to us at JourneyPure today. As a team, we can help you or your loved one get the addiction treatment that you deserve. Call us right now.